TAG: A colorful day in the secret life of a graffiti artist looking to make a mark.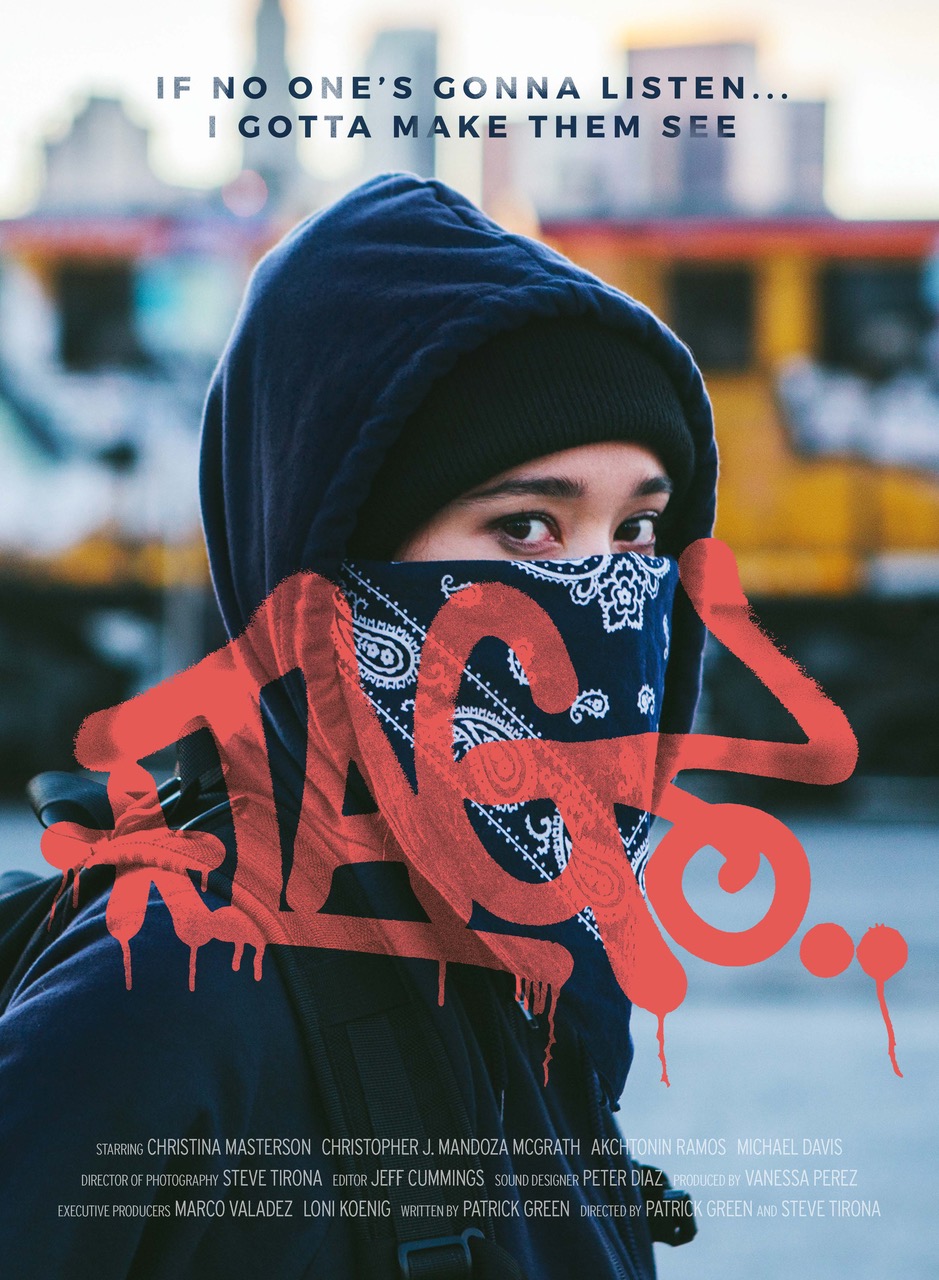 Every artist has that moment when they find their voice. It's at that instant when you realize that "today" is the first day of the rest of your life. Nothing and no one will stop you from expressing yourself. Graffiti taggers, street artists, urban contemporary artists, whatever you want to call them, want to be heard and if no one is going to listen… they're going to make you see. TAG is a passion project that I've had in my mind for a couple years after coming across a tagger signing their name to a wall in my neighborhood. The anonymous figure was small, petite, wearing a red hoodie and sneakers. That image stuck in my head as I passed the tag in the morning, and I began to think about a person who would risk their lives to sign their tag name (not a gang sign) in a public space. I wanted to tell that story using a character that defies the stereotypical tagger that's portrayed in the media. Although street art is now a big part of pop culture, it began as an underground act that gave a voice to the voiceless. As an Asian American artist myself who has struggled to be heard, I wanted the audience to see what I had to say, my point of view through a graffiti artist's eyes, which is why we literally shot it in POV.
— TAG, Writer/Director Patrick Green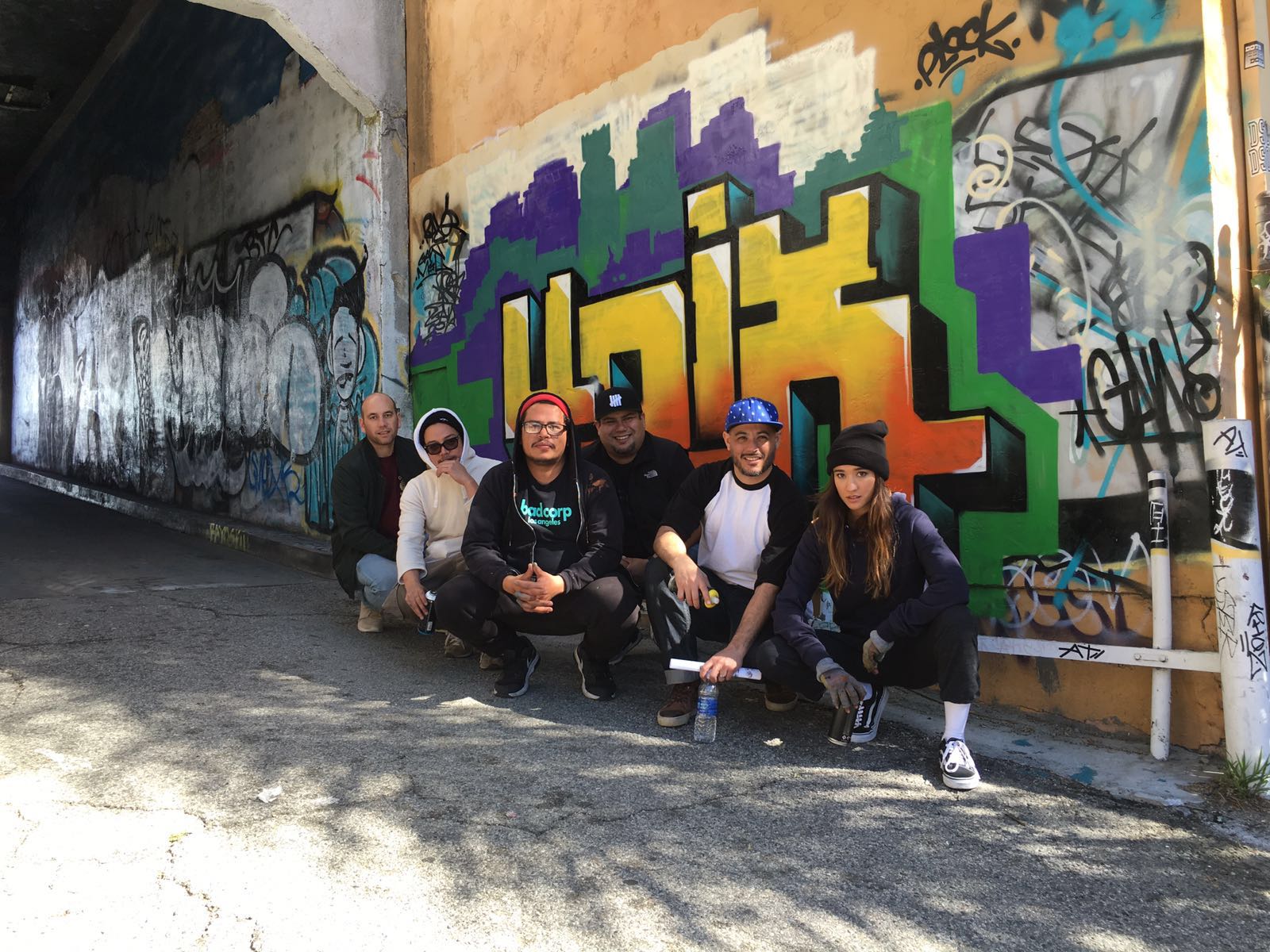 TAG
Synopsis
An aspiring graffiti artist finds her voice on the mean streets of Boyle Heights.
Cast
Christina Masterson - Harlow
Christopher J. Mandoza McGrath, Michael Davis, Akchtonin Ramos - Homies
Crew
Patrick Green - Writer/Director
Steve Tirona - Director/DP
Vanessa Perez - Producer
Marco Valadez, Loni Koenig - Executive Producers
Jeff Cummings - Editor
Peter Diaz - Sound Supervisor
FILM FESTIVALS
Official Selection at Cine Miami Fest '17

Official Selection at Ground Effect "Behind the Walls" Paris '17

Official Selection at Miami Independent '17

Official Selection at Philadelphia Asian American Film Festival '17

Official Selection at Cine Pobre Film Festival '17

Official Selection at Bad Film Festival '17

Official Selection at CineMiami Festival '17

Official Selection at Ithaca Asian American Film Festival '17

Official Selection at Filmchella '17

Official Selection Night of Shorts (LA) '17

Anti-Hero Production Genre Fest '17

Phoenix Film Festival (Melbourne) '17

Official Selection at CAAM Fest (world premiere) '17

Official Selection at LA Asian Pacific Film Festival '17

Official Selection at RAW Film Festival '17

Official Selection at The Block Art and Film Festival '17

Official Selection at Art Fair Málaga Spain '17

Official Selection at LA Diversity Film Festival '17

Official Selection at Canada Shorts '17

Official Selection at Chinese American Film Festival '17

Official Selection at Freshflix Film Festival '17

Official Selection at Jim Thorpe Independent Film Festival '17

Official Selection at Seattle Asian American Film Festival '17

Grenoble Street Art Movie Fest France '17